Book art and libraries
Libraries are the place where ideas begin. Many of the best ideas, artistic leaps, inventions and breakthroughs have been inspired by the contents of public libraries and yet, like many of the vital contributions that the library makes to the wider community, the effect is unseen so how could that link be made visible?
Public Art commissions are one way that artists are invited to comment on the creative impact of libraries. Brian Goggin makes particularly eloquent installations, in particular a sculpture for Lafayette Library in the US.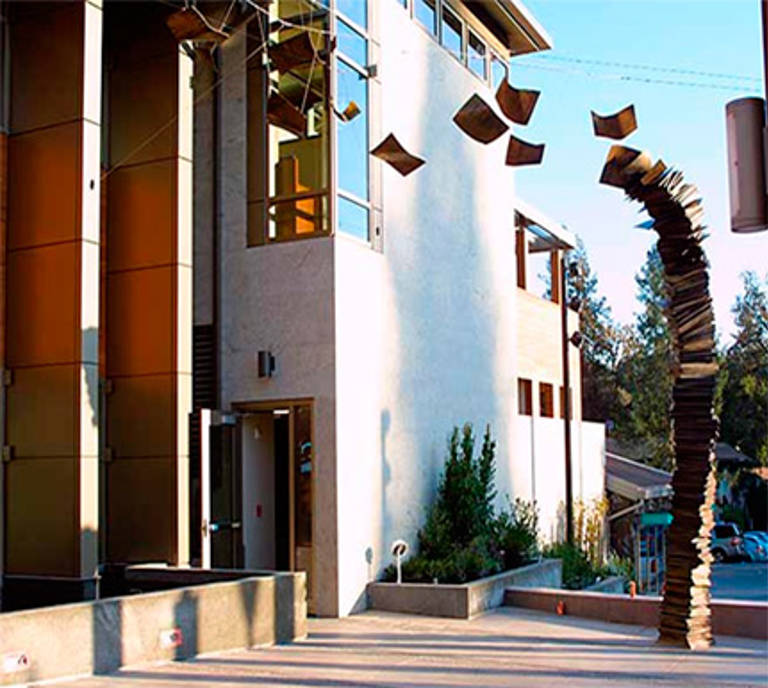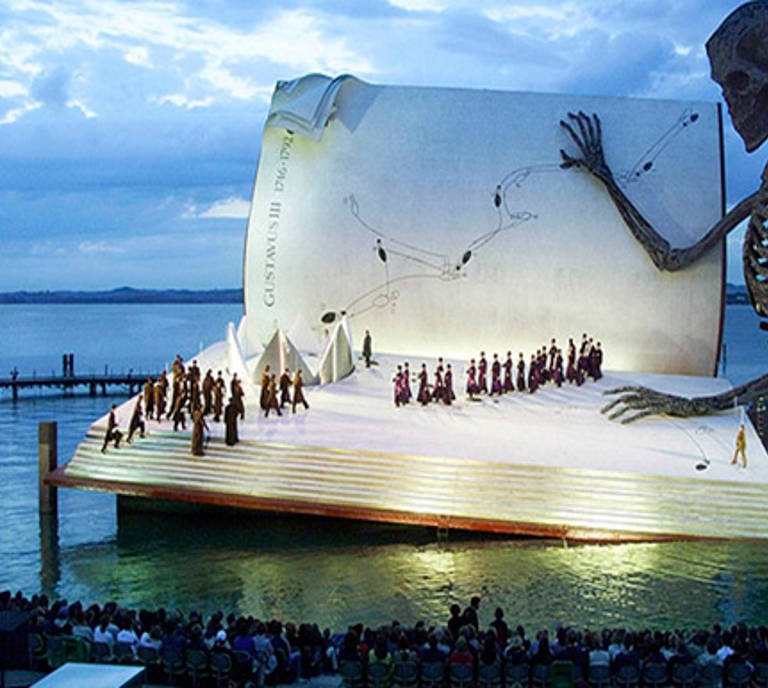 Books as objects are a rich and dramatic starting point for some large public sculpture.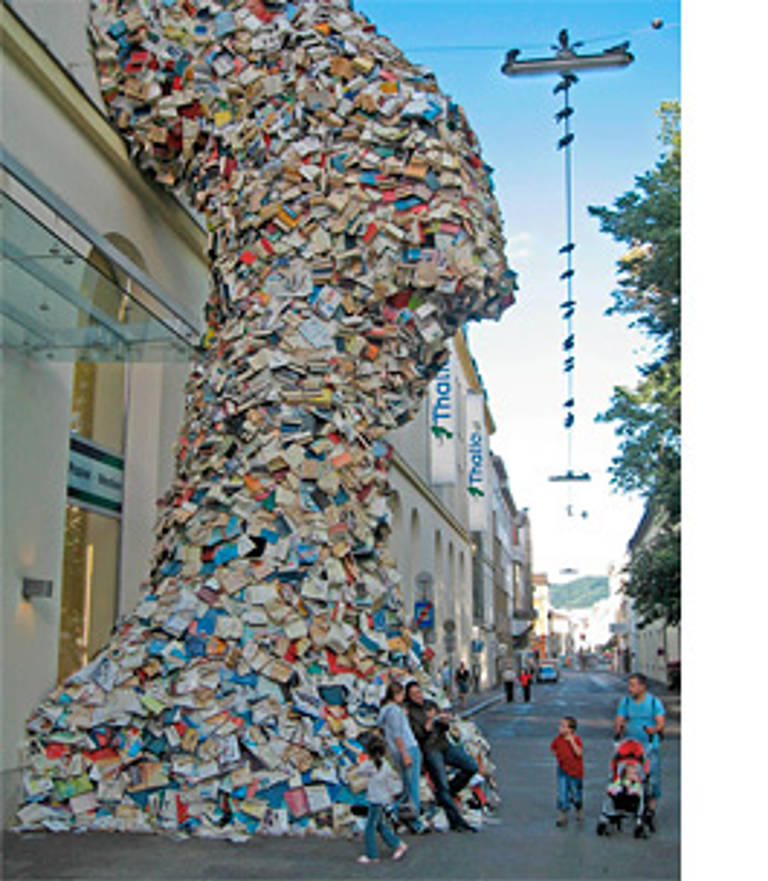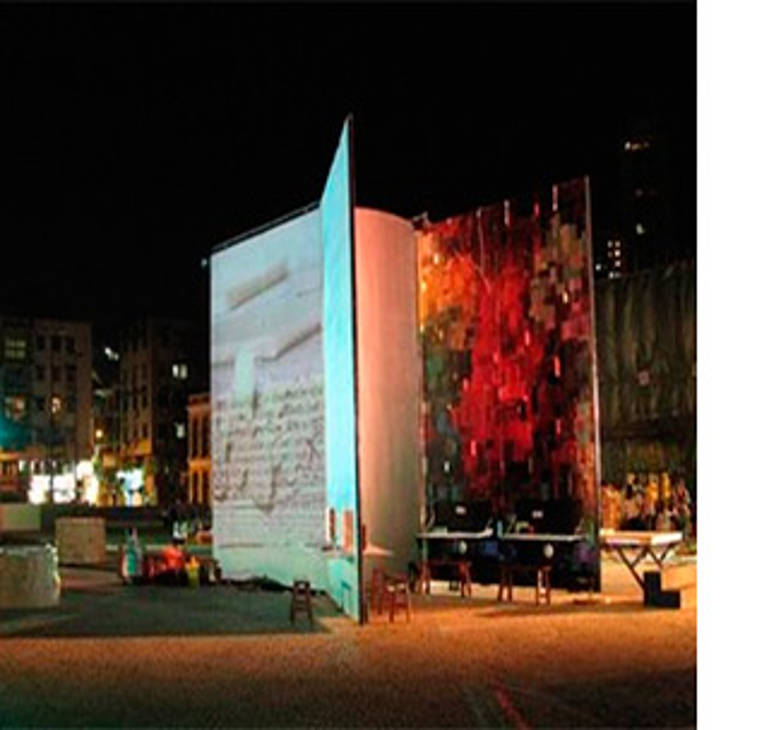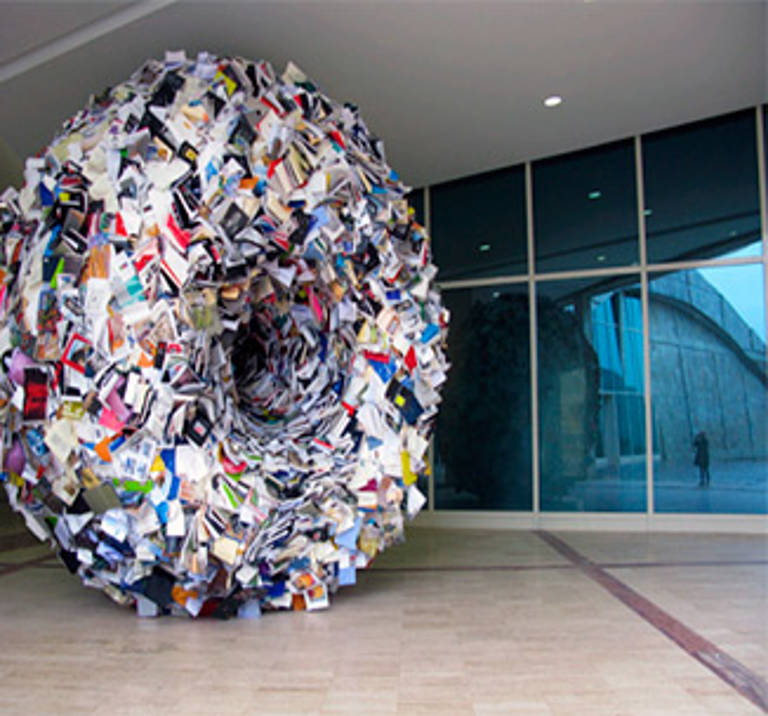 Some book sculptures are associated with libraries – but large representations of books as objects often miss the excitement and inspiration that readers find in books.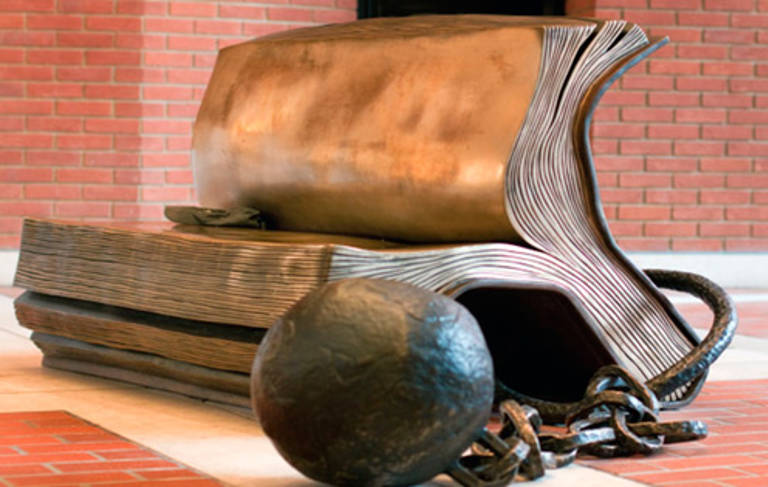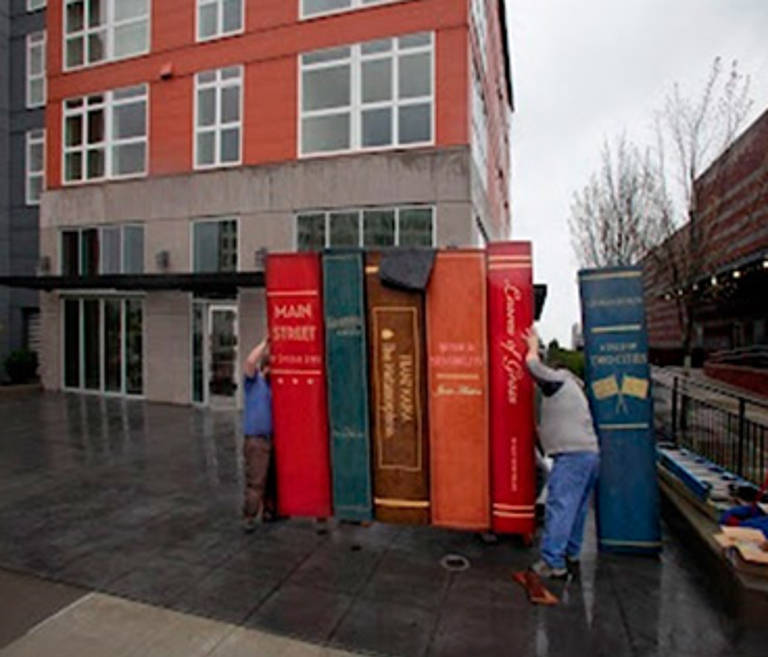 Sculpting with and within books themselves is a thriving art on a much smaller scale that allows artists to embody the power of the reading experience and the ideas within the book using the object itself.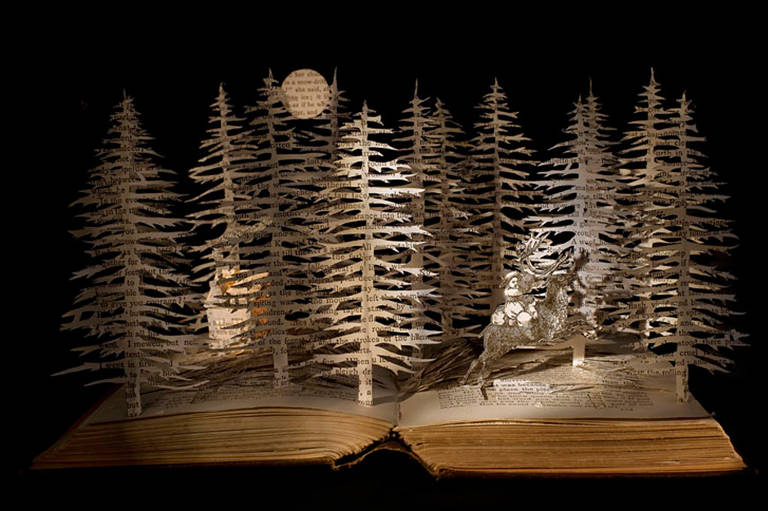 Sue Blackwell makes particularly haunting and complex book cut sculpture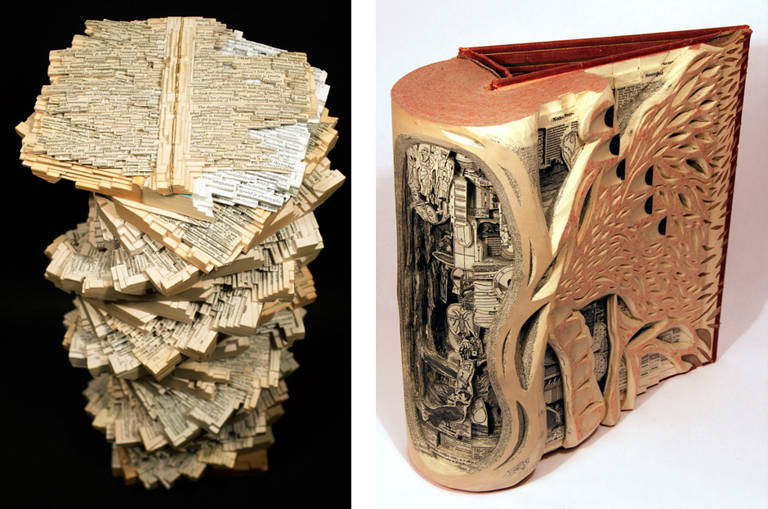 Brian Dettmer carves complex architecture revealing content and meaning
Artists who are interested in using recycled objects find books particularly powerful.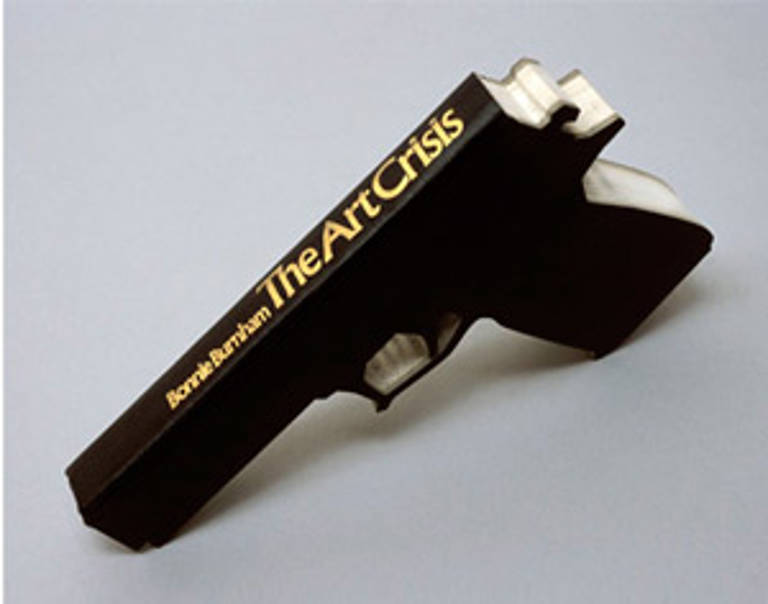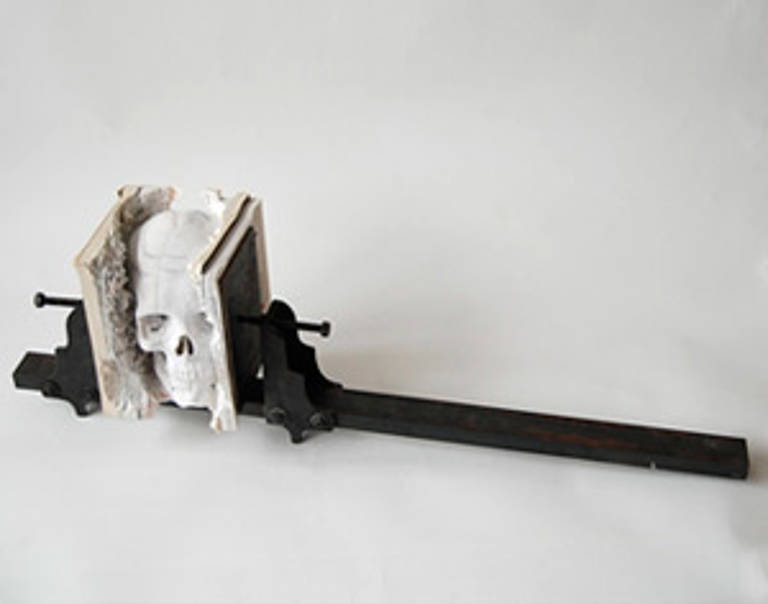 Sculpture and craft that uses books and paper as both raw material and inspiration would seem an ideal place to start for libraries wishing to make imaginative and relevant art and craft commissions. The scale of book sculpture is appropriate for library spaces and would make displays that are resonant with the power of books to inspire readers. Clearly one artist thinks so. In Edinburgh last year an anonymous artist 'planted' various book sculptures in Edinburgh Central Library.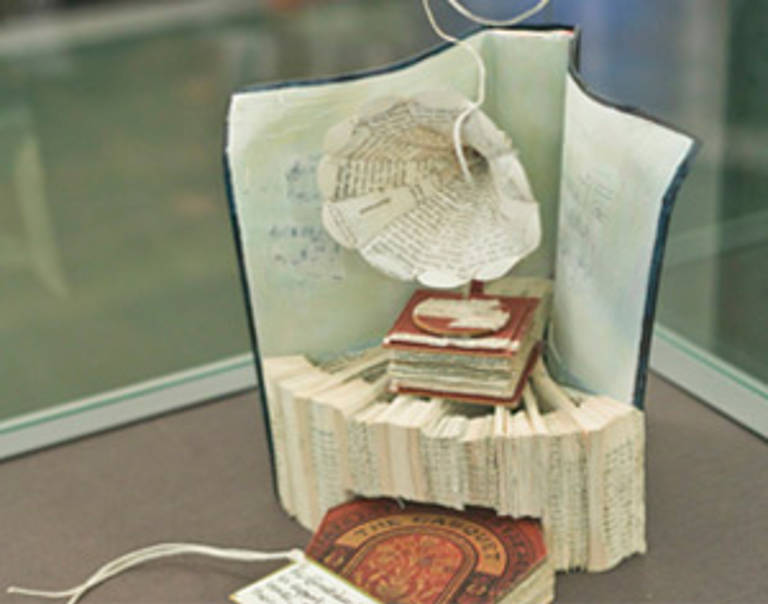 Libraries could offer a residency in the art of book sculpting and offer plenty of opportunity for library visitors to collaborate and make new work. Libraries certainly have the raw material to hand.
Which UK library might initiate a Book Sculpture project ? And if you want to make a start on some library discards of your own, here's some practical advice.