School Library Shelving
Everyone wants the flexibility of mobile mid-floor shelving. You can easily move shelving for extra space for whole classes or large school events, or use them to create small areas for quiet study or one-to-one sessions. You can change your space day-to-day to keep it looking fresh and interesting for students.
Opening the Book mobile shelving is the most attractive and robust on the market.  It has all the retail-style presentation of our static shelving.  Reversible and face-out shelves make it so easy to merchandise and our unique Waterfall Display Unit can be moved from bookcase to bookcase for maximum impact.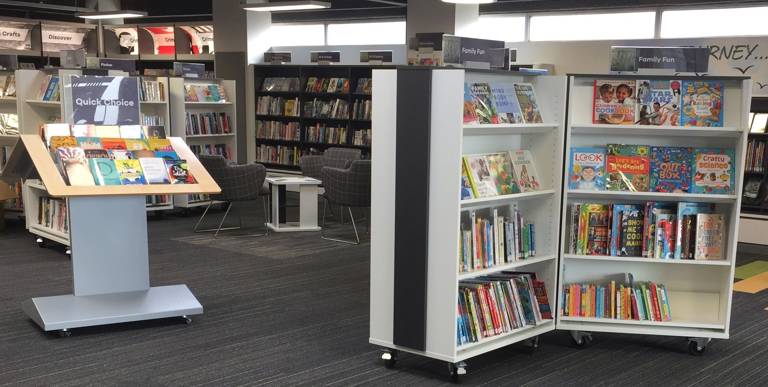 Each bookcase is easily moved by just one person.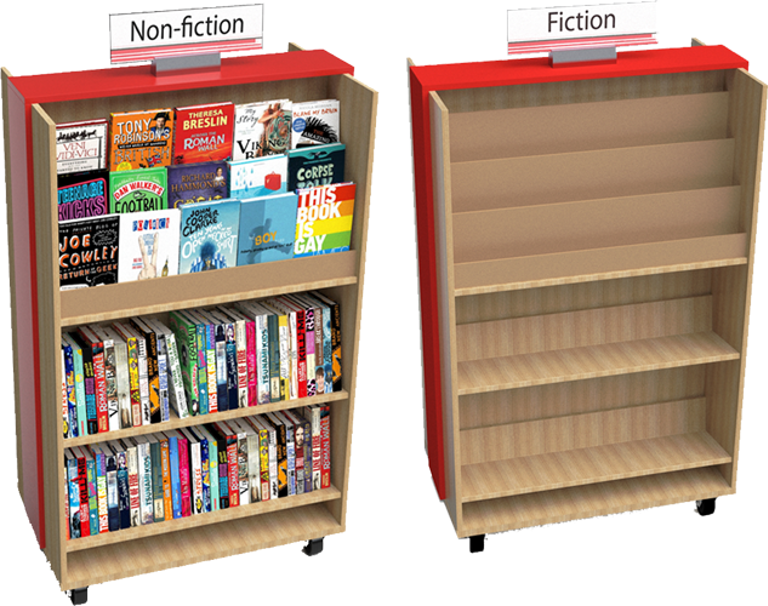 Some mobile bookcases start to fall apart after if they are frequently moved.  Ours are designed to last for years and can be moved every day.
Bookcases require no assembly or fitting. We pavement drop your delivery and you simply wheel them in.  Please contact us for a quote on delivery costs.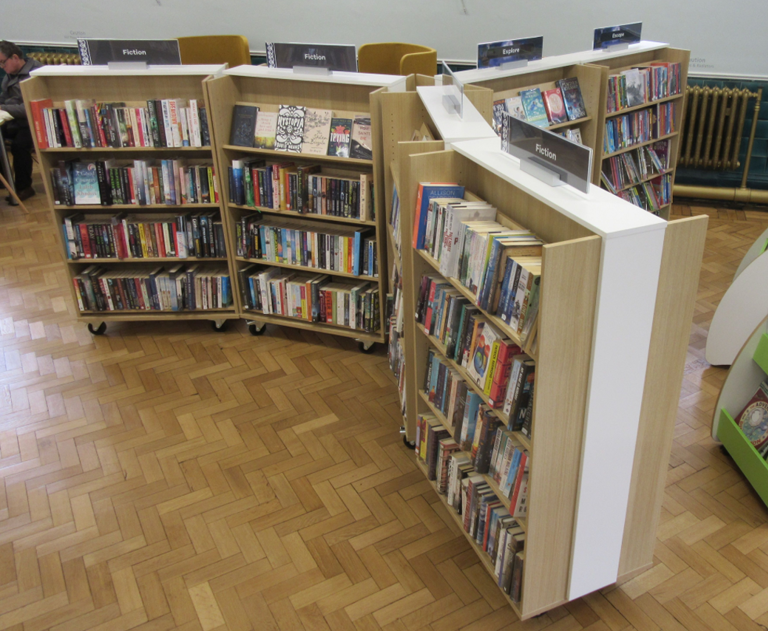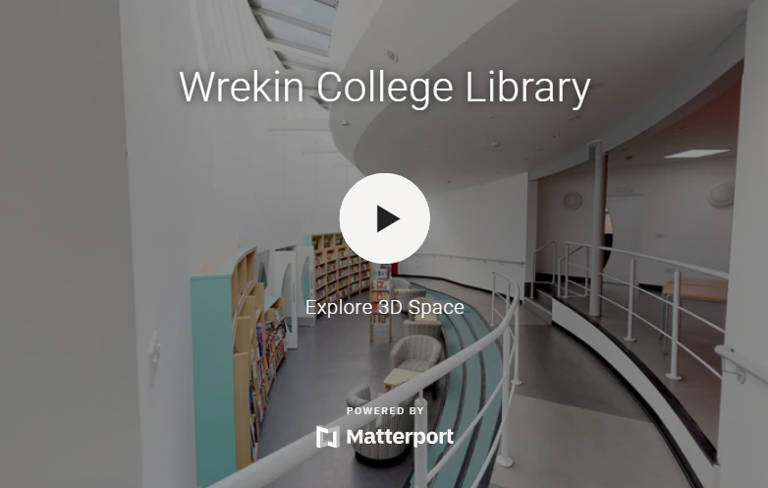 Wrekin College Library used our Mobile shelving extensively in their refurbishment.