Library Interior Design
There has never been a better time for library design. Bright, friendly, aspirational spaces, aimed at encouraging a new generation of library user, are erasing the stereotypical image of the libraries of our childhood where silence ruled.
Ambience and environment matter more than ever when you're competing for customers with the online and the offline, and when the average teenager's experience of interior design is driven by the standards set by the shopping mall and the high street.
Our library interiors start with audience appeal, are sympathetic to the building and have built-in sustainability, not only in relation to the environmental credentials of the materials used but also so that they still look fresh and welcoming five or ten years down the line.
As libraries strive towards creating environments that not only provide all the elements expected of a 21st century service but also position themselves as the heart of the cultural life of a community, school or college, it has become more important than ever to make space for people to rest and reflect in comfort, alongside the bookcases, IT provision and study desks.
Building distinct areas for all these, sometimes contradictory, interests is a delicate balancing act. Providing comfortable seating to accommodate all ages and levels of mobility as well as styles and colours which will appeal to the different groups is important. At Opening the Book we source furniture from a variety of manufacturers to ensure the best range, quality and value for money. We take great pride in personally testing any item that might make it into one of our library projects and never specify any seat that we haven't sat in ourselves.
We bring creativity and attention to detail to all our interior schemes, creating designer finishes by using budget-friendly carpets and fabrics, adding lamps, cushions and rug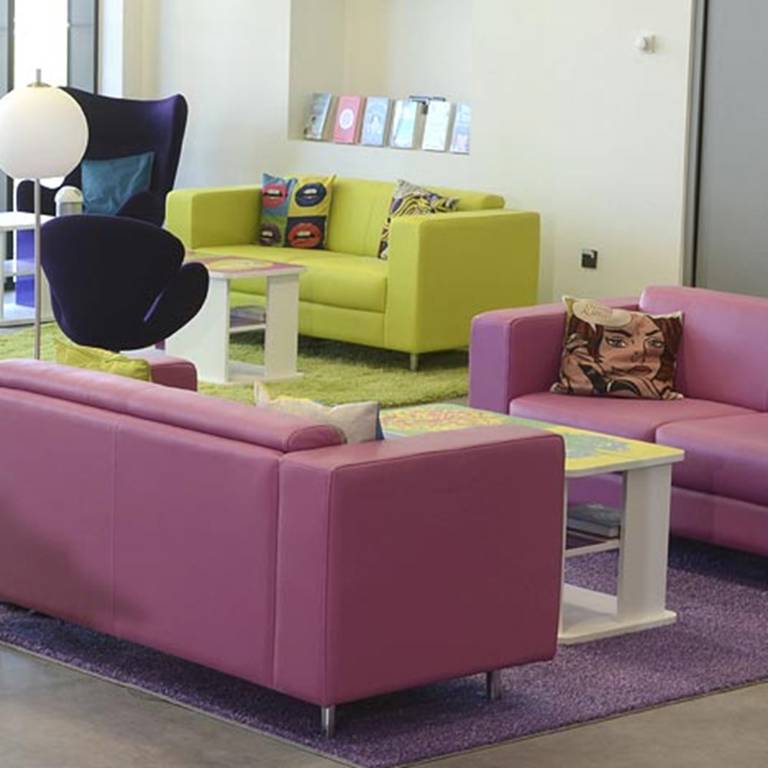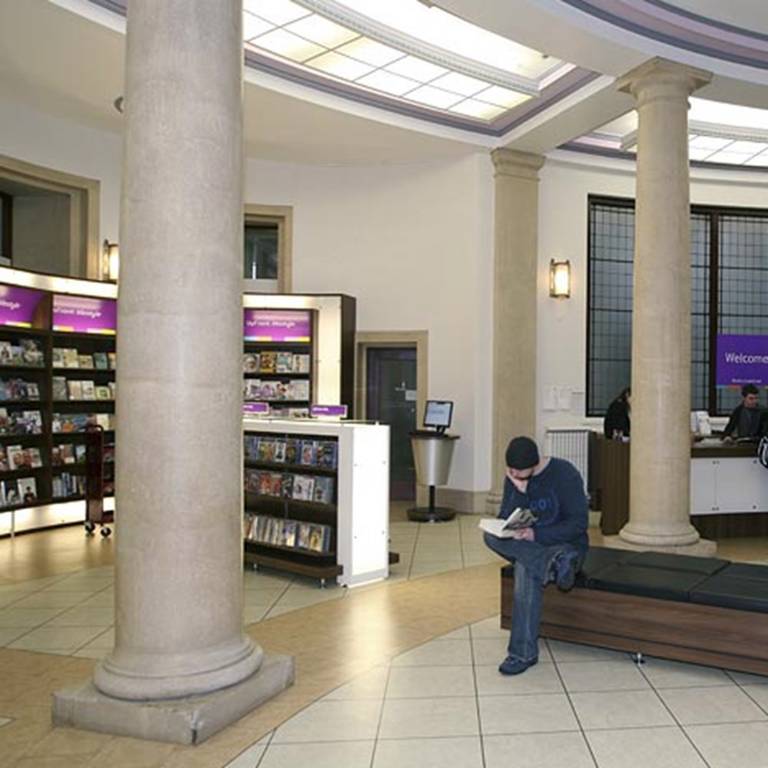 At Opening the Book we have been privileged to work on projects in some extremely unusual and beautiful historical buildings. We have helped transform a former cinema, a Grade 1 listed Georgian church, many ex-retail sites and Carnegie buildings into modern, practical and attractive libraries.
We take great pleasure in researching the style influences and local historical relevance of buildings and bringing this into our design proposals. We work hard to maintain the integrity of the original features of the space, where practical, and have often been instrumental in restoring hidden gems to their former glory.
We take the same integrated approach to the provision of signage and graphics as we do to the rest of our design aesthetics. Signage and graphics don't need to be purely functional or an afterthought – at Opening the Book we treat them as a key factor in the overall look of the space.
Window manifestations are a health and safety necessity but they can be given an extra dimension to make them a stunning and eye-catching addition to the building. We have produced window manifestations with a nature theme for the library of a rural studies campus and cogs and wheels to reflect the industrial heritage of a town's public library.
Children's drawings submitted as part of a competition in one community library were used to brand the whole children's area, appearing as wall graphics and on bespoke printed cushions. The result is a unique and colourful space that the local community can feel proud of.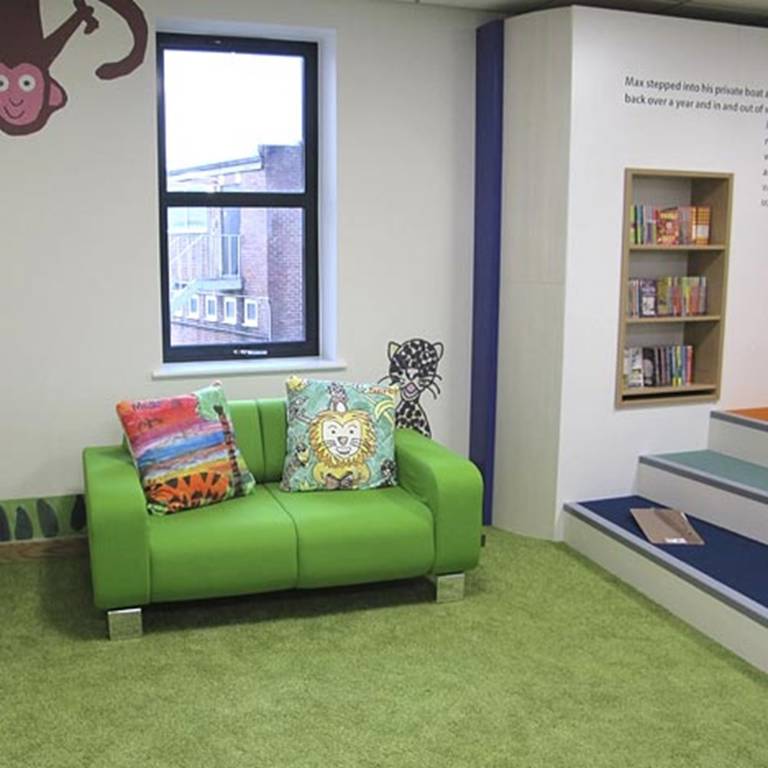 Key principles of library interior design
The interior scheme is part of your marketing message – don't let personal taste take over

Use classic colour theory rather than what's on trend so it won't date

Make choices practical and sustainable – how good will it look in five years' time?

Create a welcome for all users – balance the scheme to differentiate not alienate

Use design to throw focus onto products and services – don't make them secondary to a bold design statement
Manage large spaces by creating smaller, more intimate 'rooms' using rugs, tables, seating and lamps

Choose furniture that's comfortable and appropriate to the needs of the customers

Clean and clear lines invite exploration – give the eye the chance to rest on key features

Don't draw attention to awkward features, such as radiators and blinds – use neutral colours to disappear them

Integrate manifestations and signage with coherent graphic themes that have relevance to the community and the building