The Reader-friendly Library Service
The reader-centred approach has changed the way public libraries in the UK engage with their users.
The Reader-friendly Library Service sets out to:
Explore the thinking behind reader-centered practice and to present a sustained argument for its benefits
Bring clarity to discussions of reader development to help library managers as they make day-to-day and strategic decisions
Engage middle and senior managers of public library services, arts or education professionals and cultural policy makers
"Read this book if you want to be enthused, energised and challenged. With admirable clarity it confidently articulates the unique role a modern library service can play in supporting and encouraging reading." 
John Lane, Library Services Development Manager, Borough of Poole
"Libraries are for readers - without them we would be nothing. By putting books and readers at the core of what we do, The Reader-friendly Library Service shows how we can make our libraries relevant and stimulating day in and day out." 
Caroline Taylor, County Librarian, Oxfordshire County Council
"I was lucky enough to be one of the original Branching Out librarians. For anyone who wasn't, this book is the next best thing. The whole concept of reader development changed my career path and certainly influenced Gateshead Libraries." 
Dot Cameron, Reader Development Librarian, Gateshead Council
The Reader-friendly Library Service has become the core text for anyone involved in reader development.
Published by Society of Chief Librarians 
ISBN 978-0-9559028-0-2
192mm x 230mm, 397 pages
Colour illustrations throughout
Arts Council England funding through Branching Out enabled distribution of free copies to all English library authorities.
Contact finance@openingthebook.com to order by invoice or if you wish to combine postage with our other publications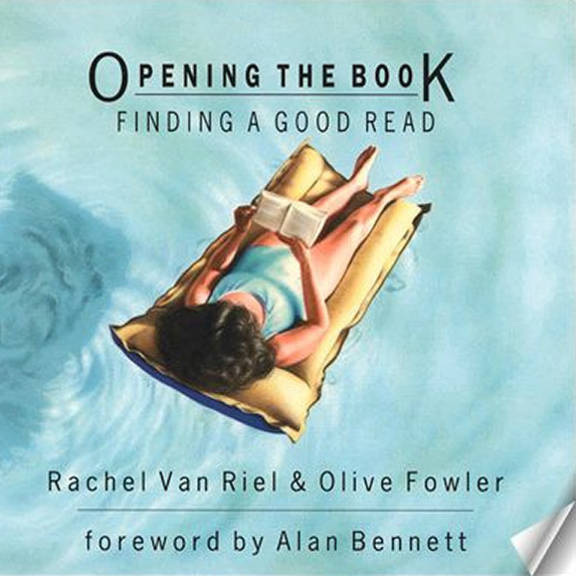 Finding a good read
This fun-not-study approach was written by Rachel Van Riel and Olive Fowler to help readers explore their own reading habits and support them in trying something new.
View more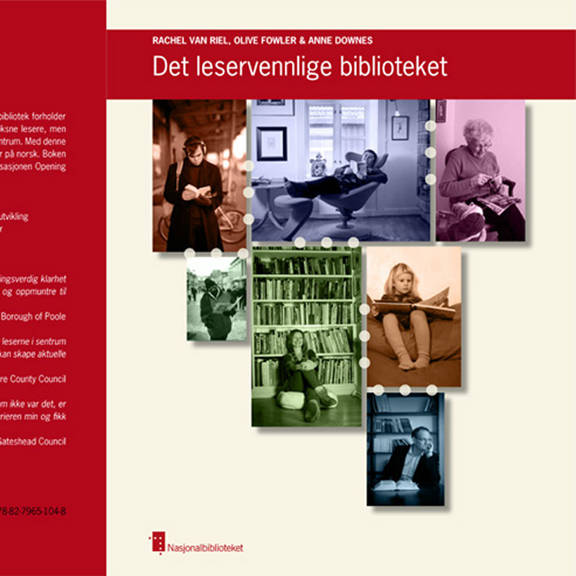 Det leservennlige biblioteket
We are delighted that The Reader-friendly Library Service has been translated into Bokmål and copies given to every Norwegian public library service.
View more